'Nigerian women don't know what true love is' – Nigerian man, 23, set to wed his American lover, 46, says
A young Nigerian man who is set to wed his American lover ten months after they met on Instagram and fell in love with each other, has said that Nigerian women do not know the true meaning of love.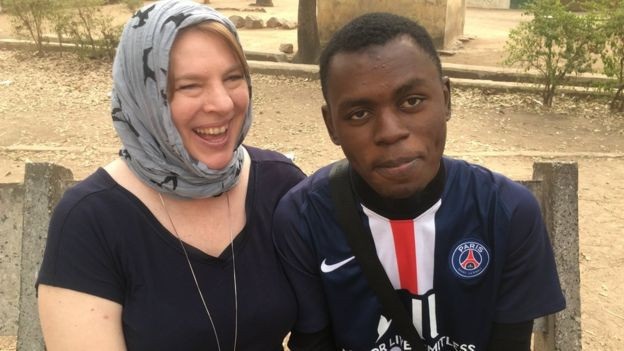 Isa Sulaiman, 23, and his lover Janine Sanchez, 46, who is a chef in California met face to face for the first time when the mother of two flew into Kano over the weekend.
Speaking in an interview with BBC Pidgin, Isa berated Nigerian women after finding love with a white lady.
"Di truth be say our women no sabi wetin be true love, it is either dem dey eye somthin or dem get plans but if white woman tell you say she love you, bros she mean am from di bottom of her heart."
"We meet after i start to follow her for instagram and if she post pishure i go like am, den afta small time I come see say some Yahoo boys dey try scam her, so I send her message say make she no mind those pipo so dat tin come attract her, e show her say na honest pesin I be. Na dat one first attract her."
"From dia we come dey chat wella, video calls and na all dat one lead us to this level wey we dey."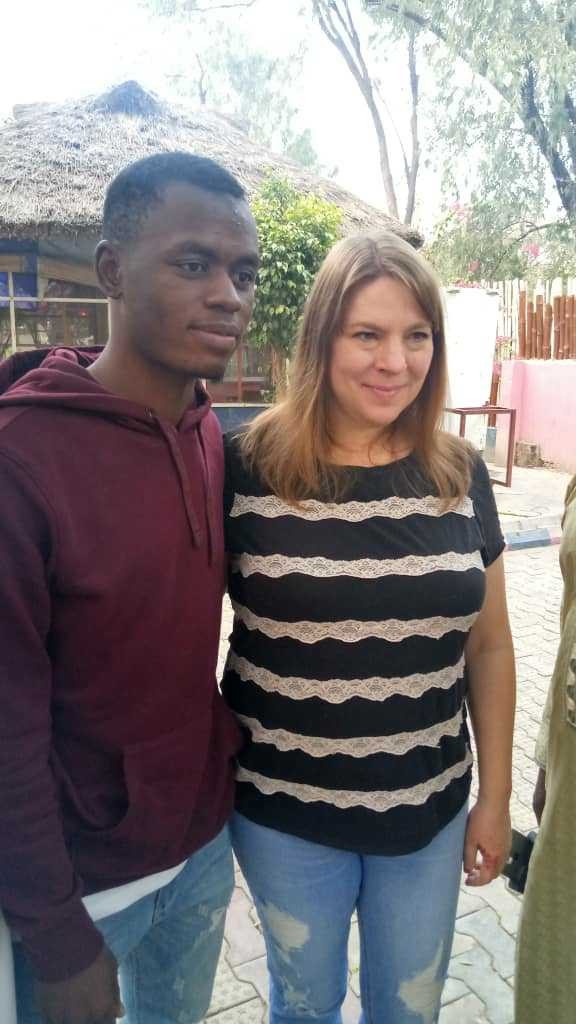 Isa also disclosed that his family has given him the go-ahead to marry Janine and he's now planning to wed her in March before moving with her to America.
"Afta di wedding for March by God's grace na US straight for dia I go get work, go back to school na just secondary school i stop and hopefully get soccer team wey i go play for."
On her part, Janine expressed her excitement on how she has been treated since she arrived in Nigeria, and added that she is extremely happy Isa's family agreed for them to get married.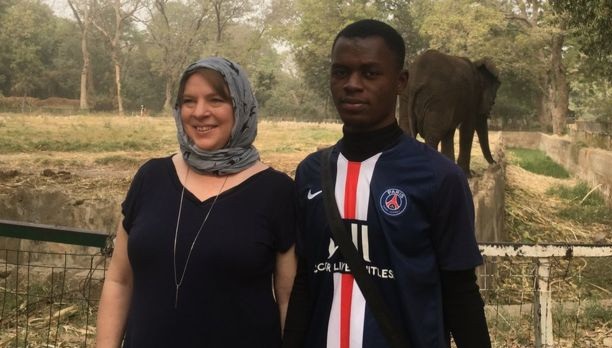 "I don meet im family more dan 100 of dem and e sweet me say all of dem gree for us to marry, many of dem neva see white woman before, na so dem come dey play wit my hair, dey touch my hand."
The chef, who works at an Afghani Restaurant in California also revealed she will travel back to the US next month and return in March for their wedding.
"I dey go back by next month and I go return for March for our wedding before me and am go move to America finally."
Click Here To See More Posts About 👇
TRENDING POSTS