A Video trending online shows the moment a commercial bus changed gear between a woman's thighs while driving his bus.
The female passenger, wearing a short dress, is seen sitting beside the driver, with the gear stick between her thighs.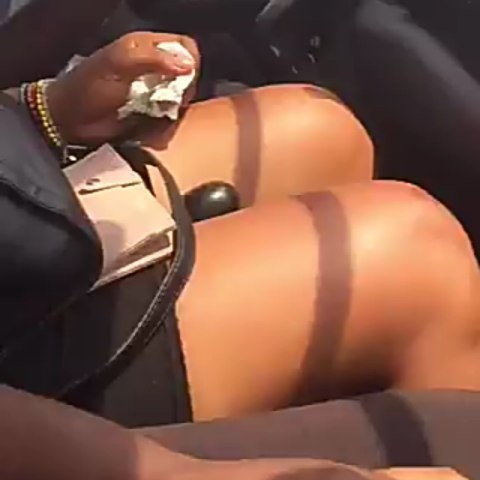 Whenever the driver needs to change gears, he reaches for the stick between the woman's thighs and shifts it, then keeps driving
According to the reports gotten online, it happened on Lagos.
Watch the video below.